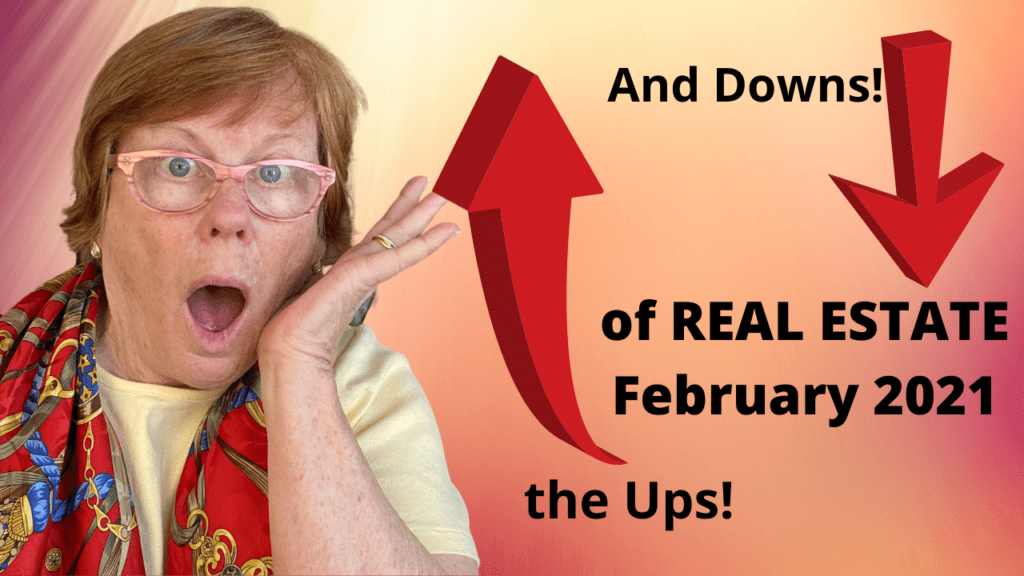 Welcome to the wacky world for real estate and the real estate statistics for February 2021! The past snow storms and the lack of inventory and the pandemic have taken their toll once again.
I invite you to watch my video below.
New Listings
New listings were down -28.5% over this time last year. The new listings on the market in 2021 was only 501 compared to last year's number of 701.
Closed Sales
Completed or closed sales was down -11.7% . The number of closed sales for February 2021 was 416 compared to last year's number of 471.
Days on Market
Days on Market (DOM) is a very important number because it tells us how quickly a home is going to sell. For February 2021 the DOM was 23 days! That's down from 51 DOM last year. And that is a -54.9% change. It's crazy how quickly a house is selling!
Average Sales Price
The average sales price has risen from $231,473 up to $269,989. That's a +16.6% increase in prices. It is proof positive that because inventory levels are low and demand is high- that has a positive push on prices. They continue to go up and up!
% of List Price Received
This number tells us how much negotiating power a buyer has. And this number tells us how much a seller should expect to receive on the list price. Houses are selling for 100.4% of the list price. There have been multi offers on most every home and buyers are bing forced to pay list price or more for a property. Not much negotiating room.
Months Supply
When the housing market is level there is about 6 months supply of homes available to be sold. As the months of supply shrinks it becomes a "Sellers' Market" and as that number of months increase, the market becomes a "Buyers' Market". We currently have .7 months supply of homes on the market! That's another crazy number! It just proves that there is no inventory to buy so everyone is fighting over the same house. This time last year there were 1.7 months supply on the market. That change equates to a -58.8% change.
What This Means for YOU?!?!
If you're a seller then you can expect to receive multiple offers for your home. You will sell at your list price or higher. And if you're a buyer? You'll need to be prepared with a pre-approval and the ability to make a quick decision. My suggestion……start to look at properties which are priced under your pre-approval amount. That way you can bid at list price or you can afford to overbid to be the winning offer.
It's not an easy market for anyone in real estate; buyers, sellers and agents. You need to work with a professional who will help you get through the process without giving up all of your negotiating power.
If I can help you Sell, Buy or Invest in real estate, please give me a call. My number is 610-417-1174. I look forward to hearing from you!