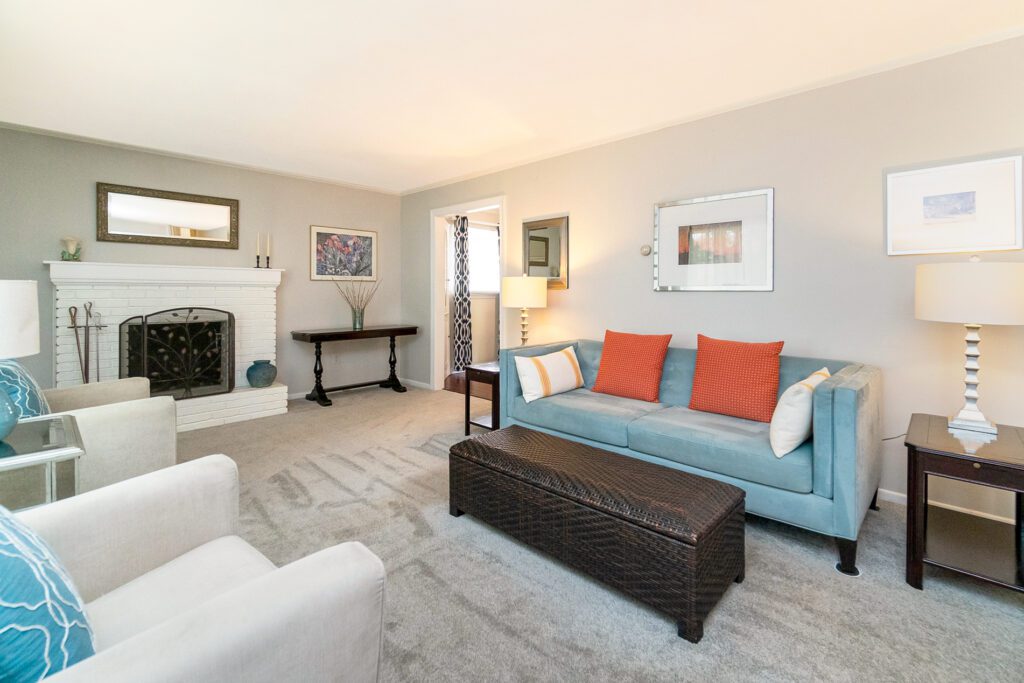 Selling your home can be a daunting and overwhelming task. However, with careful planning, attention to detail, and a bit of elbow grease, you can make your home stand out from the competition and appeal to potential buyers. In this blog post, we will provide you with some useful tips to get your home ready for sale.
Declutter and Organize
The first step in preparing your home for sale is to declutter and organize it. Remove any unnecessary items from your home, including old furniture, toys, and other items that are taking up valuable space. Consider renting a storage unit to store any extra items that you want to keep but do not need in your home during the selling process. Or consider conducting an estate sale to help turn your treasures into cash.
Organize your remaining belongings and ensure that they are stored in an organized manner. A well-organized home creates a positive impression on potential buyers, and it helps them envision themselves living in the space.
Clean and Repair
A clean and well-maintained home is crucial when preparing it for sale. A dirty or cluttered home can give the impression that the property is poorly maintained, which can deter potential buyers.
Ensure that your home is clean from top to bottom, including floors, carpets, walls, and windows. Clean the kitchen and bathrooms thoroughly, ensuring that all surfaces are spotless. If necessary, hire professional cleaners to help you achieve a thorough cleaning.
Repair any visible damage to your home, such as cracks in the walls, leaks, or broken fixtures. Repairing minor damages can significantly improve the overall appearance of your home, making it more attractive to potential buyers.
Enhance Curb Appeal
The exterior of your home is the first thing that potential buyers will see, so it is essential to make a good impression. Enhancing your home's curb appeal can increase its value and attract potential buyers.
Start by ensuring that the front yard is well-maintained, including mowing the lawn, trimming bushes, and removing any weeds or dead plants. Consider adding some colorful plants and flowers to brighten up the space.
Repair any visible damages to the exterior of your home, such as cracks in the driveway, peeling paint, or broken windows. A fresh coat of paint on your front door can also enhance your home's curb appeal.
Depersonalize Your Space
When selling your home, you want potential buyers to be able to envision themselves living in the space. One way to achieve this is by depersonalizing your home.
Remove any personal items, including family photos, artwork, and other personalized decor. This allows potential buyers to focus on the space and imagine themselves living in it, rather than being distracted by your personal belongings. I once was on a showing where the buyer knew the people in a photo. She said, "Oh that's BettySue! I went to high school with her." Needless to say, the buyer couldn't see beyond her memories of BettySue after she recognized her in the photo.
Stage Your Home
Staging your home is an excellent way to showcase your home's best features and create a welcoming atmosphere. Staging involves arranging furniture, adding decor, and creating a specific ambiance that appeals to potential buyers.
Consider hiring a professional home stager to help you create a welcoming and inviting space that highlights your home's best features. A well-staged home can make a significant difference in how quickly your home sells and the price that it sells for.
Price Your Home Competitively
Pricing your home competitively is essential when selling your home. Overpricing your home can deter potential buyers, while underpricing it can result in a loss of profit.
Research the local real estate market to determine the average selling price of homes in your area. Consider working with a professional real estate agent to help you determine a fair and competitive price for your home.
Create an Inviting Atmosphere
When potential buyers visit your home, you want to create an inviting atmosphere that makes them feel at home. Consider adding some finishing touches, such as fresh flowers, scented candles, and soft music.
And when you are ready to learn what you should do in your own home, Call Diana Hodgson 610-417-1174 for expert advice. I also have a group of excellent professionals who will be able to help you get the work done. Call Diana Hodson when you are ready to list your home for sale.