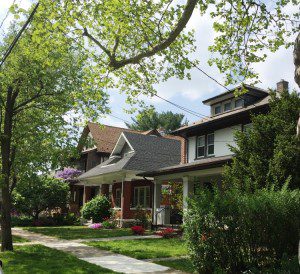 Homes for Sale in the Mount Airy Neighborhood (the west side) of Bethlehem

Why Do People Live here?
The west side of Bethlehem is a beautiful tree-lined neighborhood of single family and twin homes that is conveniently located within walking distance to downtown Bethlehem. It's common to greet neighbors while they are walking their dogs every day. The neighborhood athletes and Lehigh University students alike enjoy jogging through the tree lined streets. Also known as Mount Airy, the west side is far enough from the Main Street downtown hustle and bustle that residents don't feel like the urban center of Bethlehem is knocking on their door.
Looking for a home in Bethlehem?
Interested in finding homes for sale in the West Side Neighborhood of Bethlehem, PA? Click the link to find all the currently available homes in this area of Bethlehem.
What's the Neighborhood Like?
The homes you would expect to find for sale on the west side of town are generally range between 1000 and 3000 square feet. Included in the west side are its beautiful historic mansions which were built for Bethlehem Steel executives & their families at the turn of the century. Generally the neighborhood was built in the 1900's; at the turn of the century when craftsmanship was at its finest. So you can expect to see beautiful stained glass, gleaming hardwood floors and original woodwork in many of these homes. Don't underestimate size of a twin home here, many of them are 3 floors and include more than 2000 square feet with bedrooms galore. Every property with its urban sized front yard and backyard allow room for entertaining family and friends on warm summer evenings. Don't forget front porches either! They are a great extension of the living room when the weather is nice.  The neighborhood has its own neighborhood association called MANA.
What's Going on Nearby the Mt. Airy Neighborhood?
The west side of Bethlehem is located within a mile or less of downtown. So walking to dinner is always an option. Restaurants like The Cafe,  Apollo Grille, Corked, Edge, Tre Scalini are just a few of the fine establishments within walking distance. But don't forget The Bethlehem Parlour for pizza or the Hotel Bethlehem or The Mint Gastropub and The Bayou to name a few more. There are three major hospitals within less than 5 miles of the neighborhood as well as just about every of conceivable shopping option that you may need and its always easy to access highways to get you where you need to go.

Just on the other side of the Lehigh River is SteelStacks where festivals, outdoor concerts and movies can be enjoyed. Find out about everything that is nearby to Bethlehem including places of worship, banking, shopping, Attractions and recreation and much more on my website.
What Schools will the Kids Attend?
If you buy a home for sale on the west side of Bethlehem in the Mount Airy neighborhood, the local schools serving this area are Calypso & James Buchanan Elementary Schools, Nistchmann Middle School, and Liberty High School. To get local school scores and more information about these schools check out the Bethlehem school performance reports.
Now You Really Want to Find a Home Here, Right?
If you are interested in the current homes for sale in neighborhood of Mount Airy click on the link. Our 'for sale' property information is a direct feed from the Greater Lehigh Valley MLS and is updated multiple times per day.